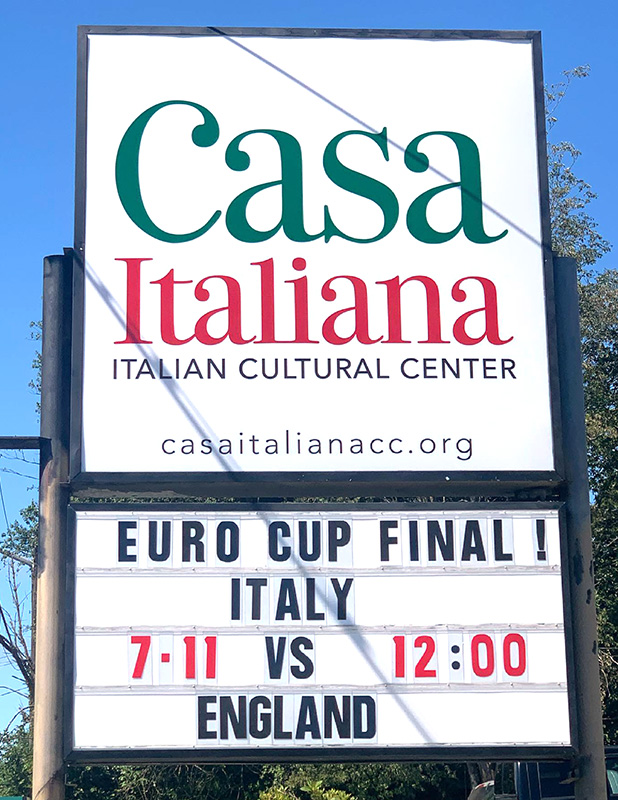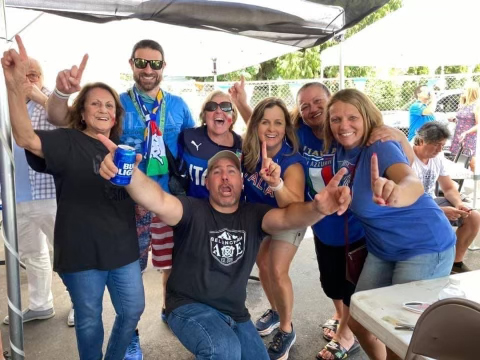 Over 200 fans cheered as Italy won the UEFA European Football Championship today!
We had a fantastic party at Casa Italiana – Italian Cultural Center to watch the game and celebrate the victory against England.
Over 200 local Italians and Italian fans showed up!
Casa Caffè served coffee, pastries and panini while fans – most dressed in the team blue "azzurro" – watched and cheered in the beer and wine garden.
Casa Italiana continues the tradition of a community gathering to enthusiastically and loudly watch the game.
---
(Note: The UEFA EURO 2020 final took place on Sunday 11 July 2021, kicking off at 21:00 CEST. It was originally scheduled for 12 July 2020 before the tournament was postponed due to the COVID-19 pandemic.)
Photos and Video by Therese Bianchi.