Our History & Objectives
Making a century-long dream a reality
Our Vision
To create a permanent ongoing physical space dedicated to embracing and renewing the joy and vibrant diversity of the soul and spirit of Italy, including its historical, linguistic, and culinary significance.
New Italian Cultural Center!
We are thankful to the Italian immigrants that came before us and made sacrifices to make Seattle their home, as well as to those dedicated to the future of our Italian community and culture here in the Pacific Northwest for the generations that will come after us.
Please join us as we invest in the future of our Italian culture and heritage for the generations to come…an Italian Cultural Center bringing all of the Pacific Northwest Italian organizations and community together like never before, united for our children and grandchildren, creating a place we can all call home.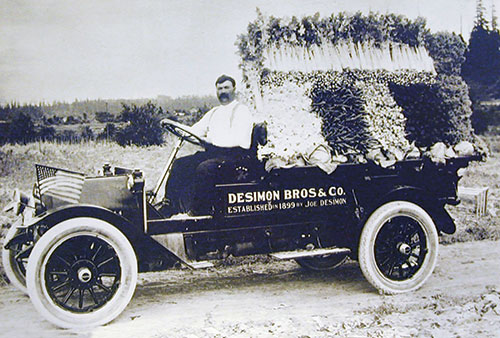 Photo: Joe Desimon Produce Truck
(Festa Italiana Seattle)
Dreaming of a central location
For over 100 years Italian immigrants have left their imprint on the Pacific Northwest. They labored as truck farmers in the Duwamish Valley, and toiled in the Black Diamond Coal Mines. They dug the sewers and paved the streets that became the foundation of the City of Seattle. They manufactured delicious Italian specialty food products and eventually provided the first Italian-American state governor in the United States of America.
Italian immigrants' strong belief in family and dedication to work was a key factor to their success. Theirs was a fervent desire to provide a better life for future generations and to keep the Italian heritage alive. We are thankful to the Italian immigrants that came before us, filling our hearts and souls with the rich culture and customs of the Italian homeland.
It is in this vein that we've long dreamed of a central location in which to honor these forefathers and pass on their contributions as an example to the coming generations and to the broader community that holds it dear. 
Board of Directors
Martin Nigrelle
Brian DiJulio
Audrey Manzanares
Jeff Vert
Joe Megale
Therese Bianchi
Tom Grossi
Tony Chiodo
Vic Traverso
Bo Salvadalena
Genarro Mascio
Now is the time to make that dream a reality. Your support will allow all Pacific Northwest Italian organizations and community members to have a rallying point from which to extend their unique traditions to all those of Italian descent, as well as those who simply love the culture, foods and sounds of all things Italian.
Let us all unite for the future of the Italian community in the Pacific Northwest, securing that sense of unity for the next century and beyond.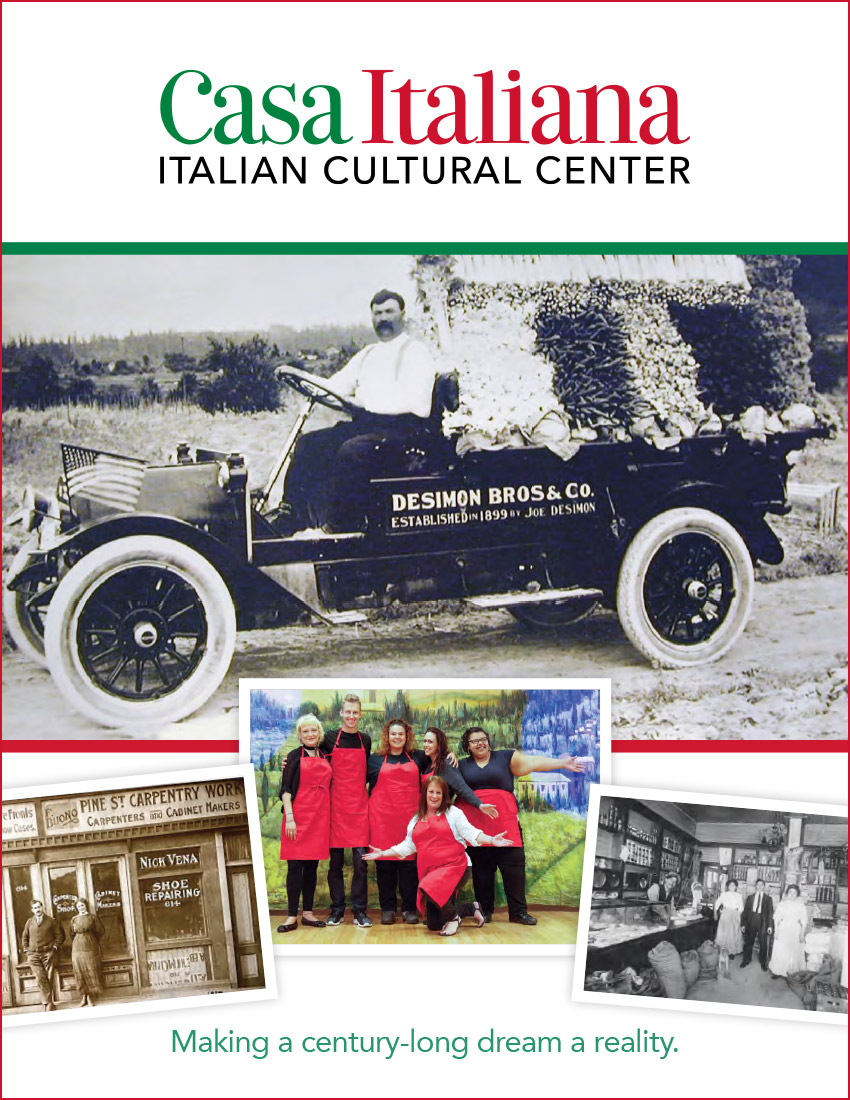 Click on the Brochure Cover above
to download a copy and read more details.