Planned Features May Include:
Office of the Honorary Italian Consul
Italian Espresso and Food Bar
Italian Library and Italian Language Classes
Italian American Historical Museum with Focus on Pacific Northwest Immigrants

Large Banquet and Meeting Hall (300 people)

Full Commercial and Catering Kitchen
Array of Event and Space Rentals
Small Meeting Rooms

Ample Parking for 100 plus

Mentoring Programs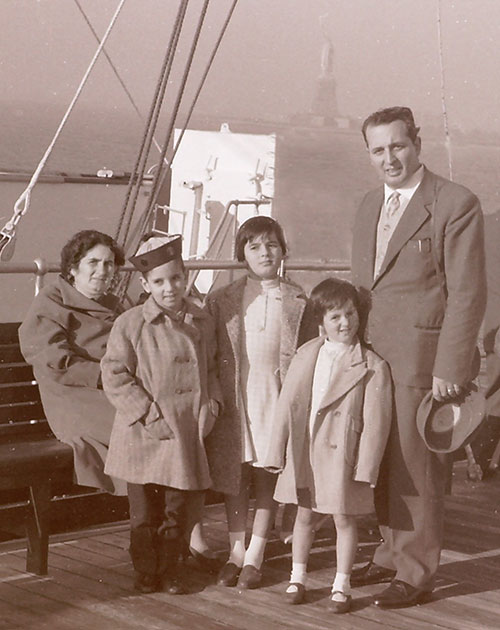 Photo: Mascio family immigrants arriving at Ellis Island
(Gennaro Mascio)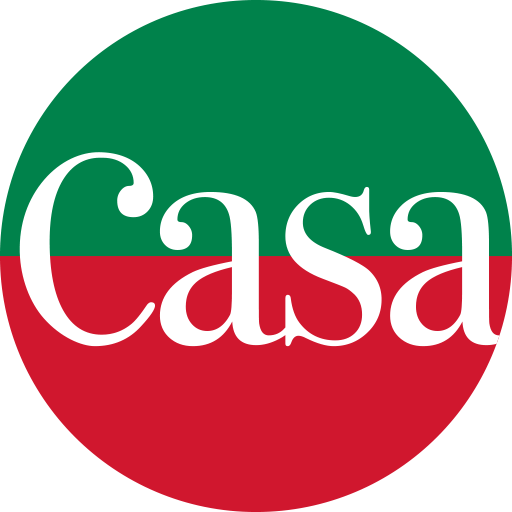 FUNDRAISING GOAL: $3 MILLION
Casa Italiana Italian Cultural Center is pleased to announce the purchase of a new home for the Italian community located in Burien, Washington. The new Casa Italiana is a 501(c)(3) organization under IRS rules.
Phase I – Purchase
The purchase of the $1.3 million dollar property was anchored with generous donations totaling $450,000 dollars from the original Casa Italiana, Il Punto! and private donors. The property is presently producing the necessary revenue to cover the interest payments to the seller, while funding is raised to pay off the residual loan and the initial renovation.
Phase II – Renovation/Construction
Approximately $1,700,000 must be collected over the next year for construction of a banquet hall and commercial kitchen and other building upgrades to accommodate the wide variety of events so dear to the Italian community. In-kind donations will be welcomed for this phase. Construction materials, labor by licensed professional construction companies and individuals, experienced design and furnishing professionals, equipment etc. are examples of great ways to contribute to the cause!
Phase III – Pay Off
Pay off seller note of $850,000 by the end of 2023. Other projects may require additional fundraising campaigns as Casa Italiana expands, while remaining aligned with its mission objectives.
A transition team will oversee the timeline, renovation projects and site upgrades under the direction of the Casa Italiana Board of Directors, consisting of representatives from participating organizations. Once completed, Casa will be opened in stages, overseen by a management team, and an onsite manager for logistics, marketing and event planning, etc.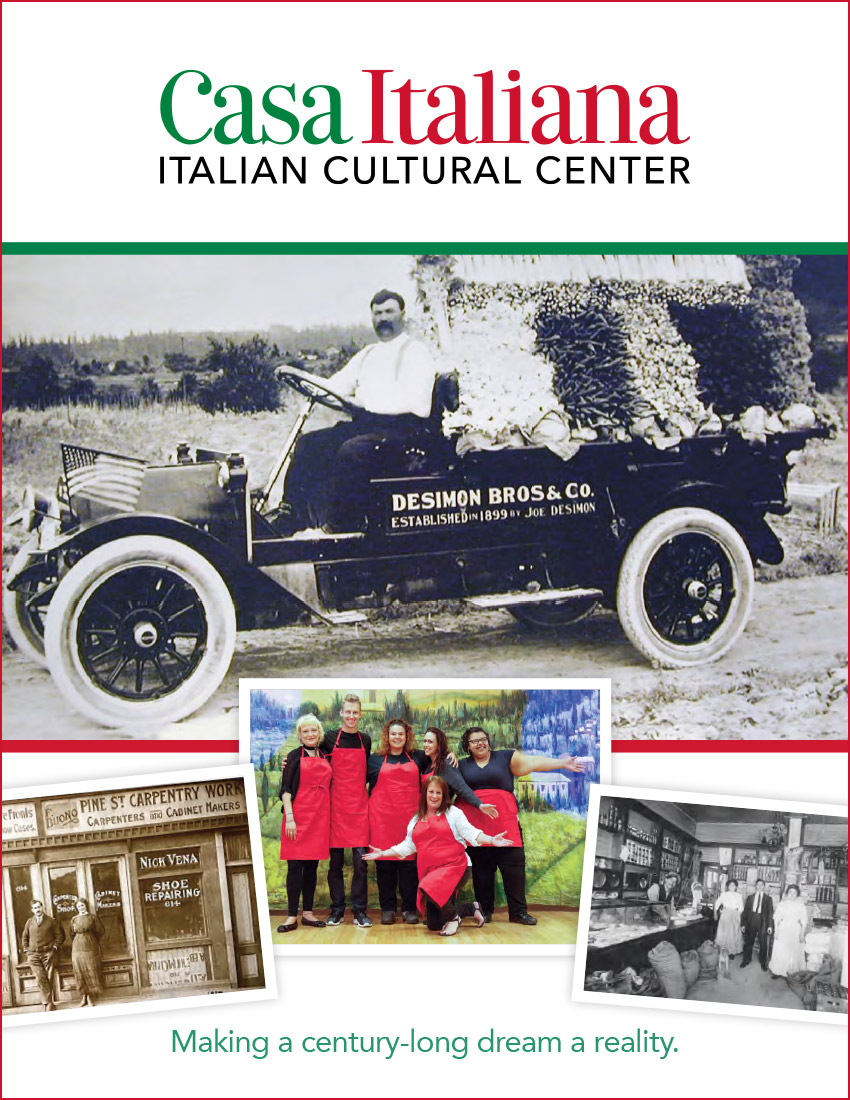 Click on the Brochure Cover above
to download a copy and read more details.