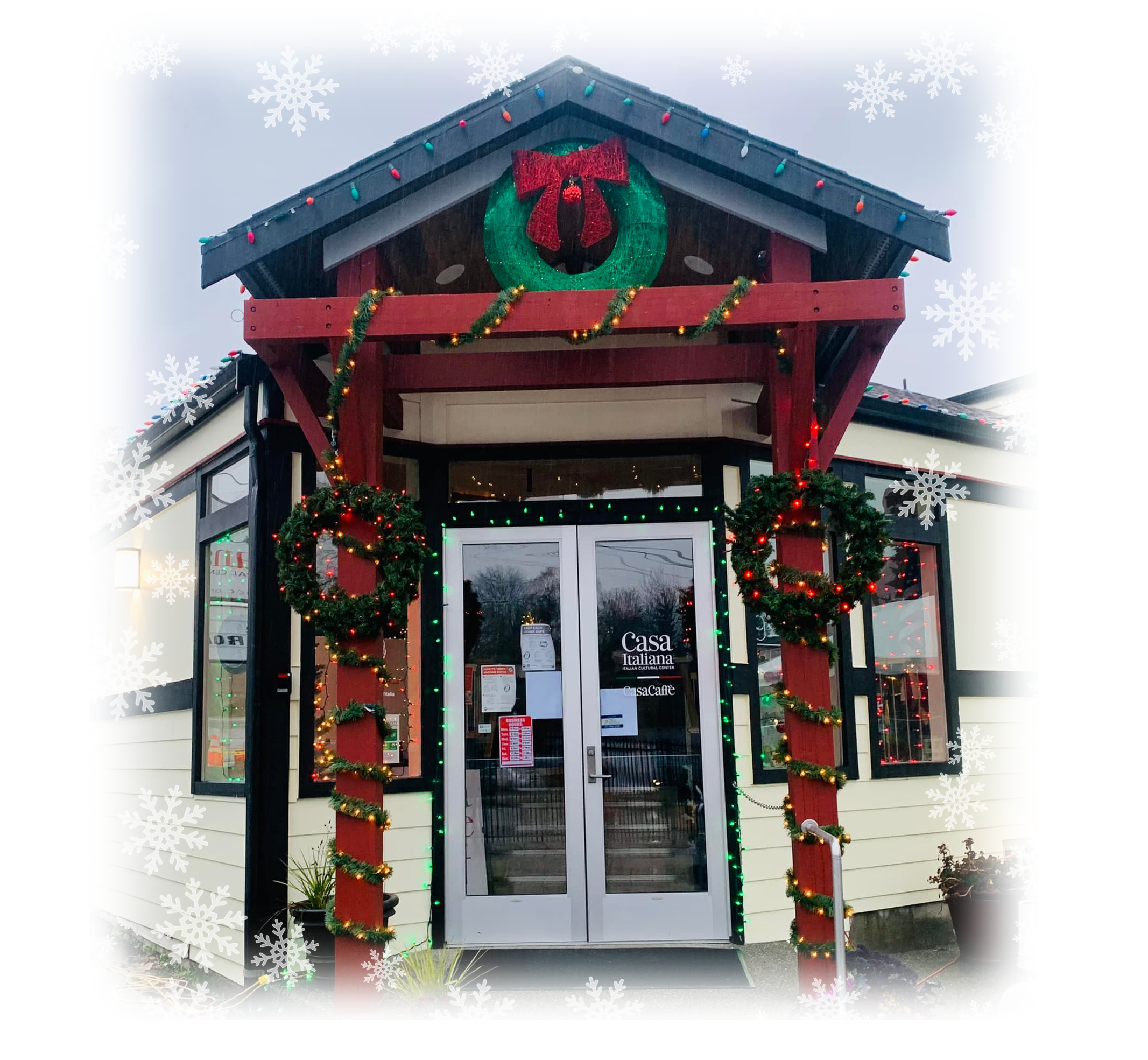 Come kick off the Christmas Season Italian Style at Casa Italiana!
Saturday, December 04, 2021, 10am – 4pm, at Casa Italiana.
Join us for our first Christmas Celebration and Festa di Natale at Casa Italiana! There will be:

Italian Christmas Bake Sale
Chestnut Roasting
Beer and Wine Garden
Live Music by The Rigatones
Casa Caffè will have fresh baked Italian pastries and panini made on-site with ingredients from Italy….
This will be a fun party!
Contact: Therese Bianchi at 206 234 6607 for more info. Please let us know if you will be bringing something to donate to the Bake Sale.